Blue Dog RV Collision Repair and Body Shop Post Falls
You and the family deserve some peace of mind while traveling with your fifth wheel, travel trailer, or motorhome. Like anything else on the open road, accidents can happen! If you've had an RV collision, let our team of certified technicians at our Post Falls body shop help get your home away from home back to its next adventure!
No job is too big or small! Backed into a tree? NO PROBLEM! Sideswiped a rail guard? WE'VE GOT YOU COVERED!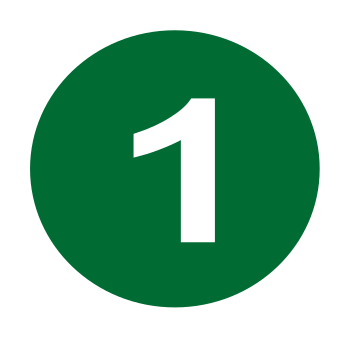 So you're in need of RV repair. Make sure you drive or tow your RV or trailer to Blue Dog RV Repair & Body Shop in Post Falls, ID.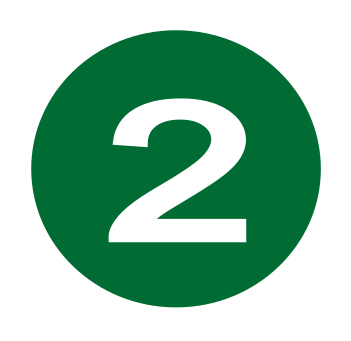 Schedule your appointment with our certified RV body shop and collision specialist for your FREE repair estimate.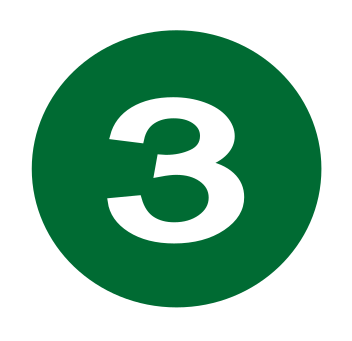 File your insurance claim. Don't fret — we work with many insurance providers to make this step easy!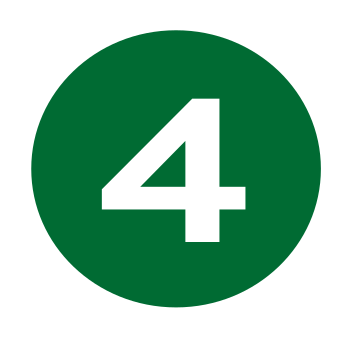 Schedule the repair with our team so we can get you PROMPTLY back in your RV and on the road!
Benefits of Choosing the Blue Dog RV Repair Center
Our state of the art facility is 100% a FULL-SERVICE RV Body Shop
Top quality and certified repair work
We work with leading insurance companies
Need help with Insurance claims? No problem! We're here to help!
We keep customer satisfaction and safety in mind at all times
Immediate access to genuine factory parts
We work hard to get you back on the road, promptly!
FREE ESTIMATES for repairs by highly trained and experienced estimators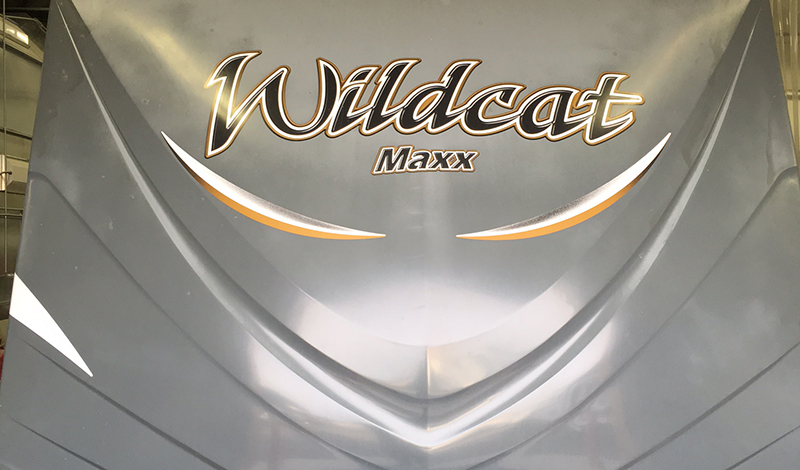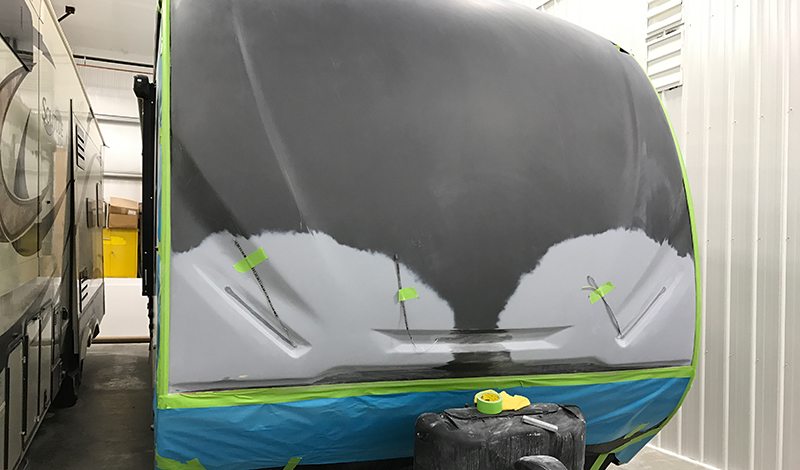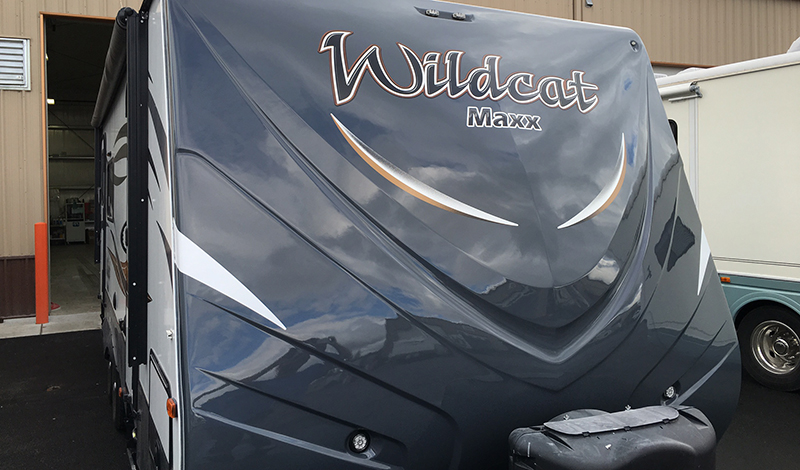 Frequently Asked RV Body Shop Questions
Is there anything on my RV you can't fix?
No! Here's a breakdown of our most common repairs:
Siding Repair
Aluminum Replacement
Fiberglass Repair
Interior Repairs
Windshield Repair/Replacement
Custom Paint Work & Decals
Custom Pinstriping
Sun and Sand Damage
Metal Fabrication
Wind Damage
Door Repairs/Replacement
Expert Bodywork Buffing
Suspension Repair
How much will it cost to receive a repair estimate?
Estimating your RV repairs is 100% free! Our team respects that pricing is a factor when it comes to repairing the unexpected or if you're just in need of an upgrade. It is always better to have our experts looking at the repairs in person, but if we need to schedule a virtual walkthrough, we certainly can accommodate!
What insurance forms are accepted at Blue Dog RV in Post Falls, Idaho?
Blue Dog RV proudly accepts all leading forms of RV insurance for repairs, collision, and body shop needs.
I have an older RV. Do you do restorations?
Yes, our expert technicians are capable of helping with your older RV, camper, or coach. In typical cases, we are able to locate or fabricate replacement parts in order to restore your older family RV.
Will you contact my RV Insurance company?
As a rule of thumb, we ask our customers to reach out to their insurance company first to notify them of a collision or any damages to the RV. The insurance company will give you all the information needed to start an insurance claim and provide a company insurance claim number. Once Blue Dog RV is provided with the claim number for your fifth wheel, toy hauler, travel trailer, or motorhome, we can take it from there!
Schedule Your Free Estimate Today!