Forest River Toy Haulers for Sale at Blue Dog RV
Blue Dog RV proudly provides an impressive selection of Forest River toy haulers to our Idaho, Washington, Oregon, California, Montana, and Nevada customers. If you are in the Pacific Northwest and are looking for an RV that is equipped to haul all of your gear you need for your next weekend adventure, our Forest River toy hauler inventory is for you! There is room to accommodate your ATVs, motorcycles, and more in the functional garage space. You are going to love the limitless options the Forest River toy hauler lineup can give you & your family. Forget the need to haul a separate trailer and choose a Forest River toy hauler from Blue Dog RV today!
Forest River Cherokee Wolf Pack
Available in the Wolf Pack and Wolf Pack Gold Series, the Forest River Cherokee Wolf Pack Toy Haulers are some of the most affordable and versatile RVs on the market. These toy haulers are budget-friendly and packed with features that are perfect for weekend trips or extended stays. Find the perfect travel trailer or fifth wheel toy hauler in our Cherokee Wolf Pack inventory!
Forest River Cherokee Wolf Pack Inventory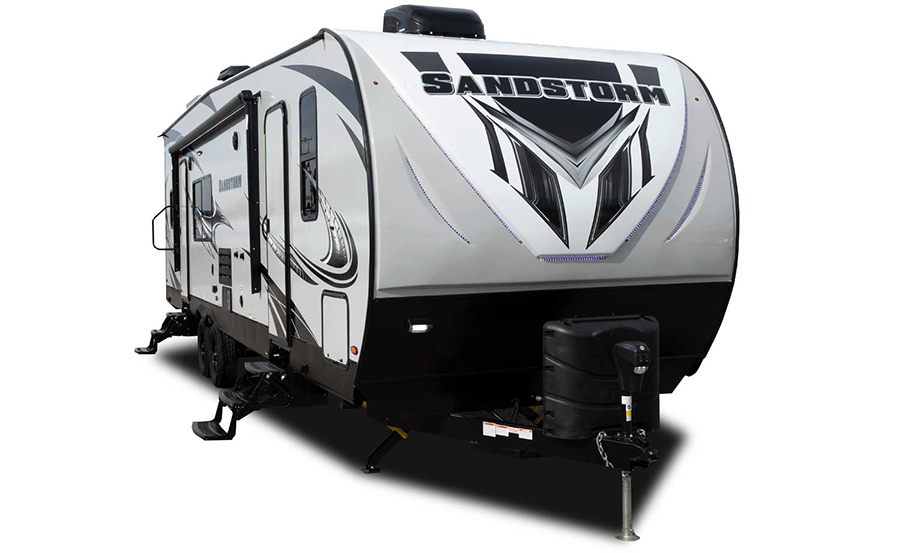 Forest River Sandstorm
The Forest River Sandstorm toy hauler is the perfect RV for families who want the best bang for their buck while enjoying the amenities of home. Offered in both travel trailer and fifth wheel options, the Sandstorm toy hauler provides flexibility to take on many different terrains, so there is nothing getting in the way of you and your next adventure.
Forest River Sandstorm Inventory
Forest River Vengeance
The Forest River Vengeance toy haulers provide you with the features that matter the most at a price you can afford! The Vengeance series includes the Rogue travel trailer and fifth wheel toy haulers and the Rogue Armored fifth wheel toy haulers, so there is a floor plan to meet your every need with this Forest River toy hauler!
Forest River Vengeance Inventory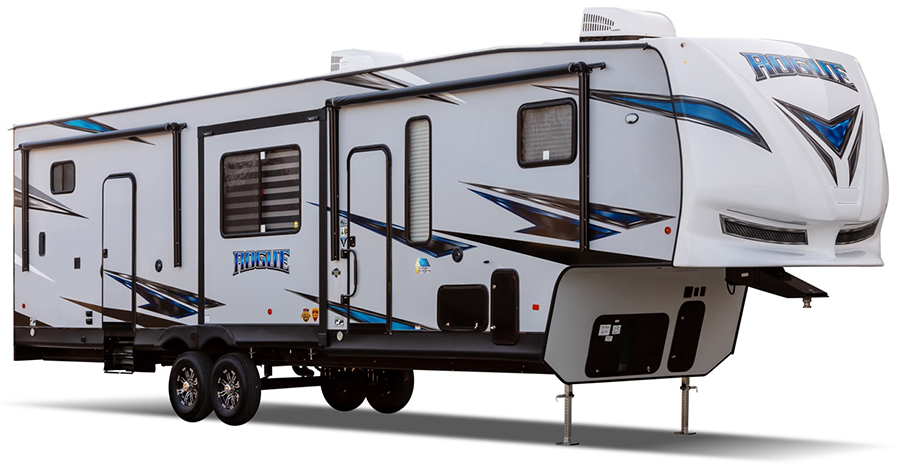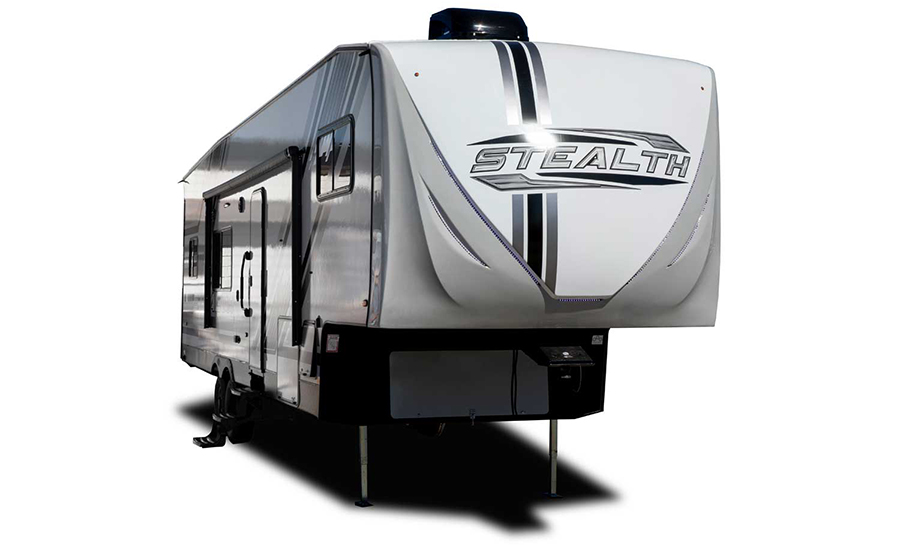 Forest River Stealth
The Forest River Stealth is designed with ultimate luxury in mind. Available in both travel trailer and fifth wheel options with innovative floor plans, all of these chassis are "off road approved" and ready to take you on any camping adventure you can dream of!
Forest River Stealth Inventory
Forest River Toy Hauler FAQ
What toy hauler brands does Forest River make?
You will cherish the array of options you and your family will get from the Forest River toy hauler lineup. Toy haulers allow you to combine your living space and your storage space for cargo such as dirt bikes, ATVs, and more without the need to tow an additional trailer. The Forest River toy hauler brands include Sandstorm, Shockwave, Stealth, Vengeance, Wolf Pack by Cherokee, Work and Play, and XLR.
Which Forest River toy hauler is the largest?
The XLR is the largest Forest River toy hauler available. This ideal toy hauler model can suit your requirements, regardless of whether you need an encased carport, an open path, or even an external deck. The XLR toy hauler brands include XLR Thunderbolt, XLR Nitro, XLR Viper, and XLR Hyper Lite.
What are the benefits of purchasing a Forest River toy hauler?
Toy haulers have not only a stronger frame, but also stronger axels and suspensions. In the accessible garage space, there is room to fit your ATVs, motorcycles and more. Toy haulers allow you to explore places that you can't go in your RV alone but require toys to take the exploration even further. What's more, Forest River toy haulers are available in both travel trailer and fifth wheel options, so you can find exactly what you and your family need.