Keystone Toy Haulers for Sale at Blue Dog RV
Blue Dog RV is proud to provide Keystone Toy Haulers for shoppers in Washington, Oregon, Pennsylvania, Montana, Nevada, Idaho, and California! If you're looking for an impressive and spacious RV that is equipped to haul all of your gear for your weekend activities, the Keystone Toy Hauler inventory is for you! These models were designed with functional garage space to fit your ATVs and motorcycles, making the use of a separate trailer unnecessary. Stop by your local Blue Dog location today to check out the many options available in our Keystone Toy Hauler lineup.
Keystone Carbon
The Keystone Carbon was built for the road ahead! With its lighter weight and affordability, the Carbon is the perfect option for weekend warriors. Enjoy features such as frame-welded tie-downs, a painted front cap, and floorplans built for entertaining.
Keystone Carbon Inventory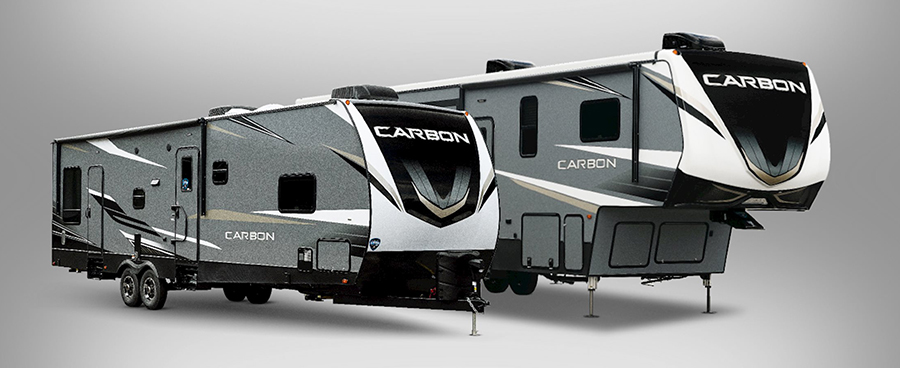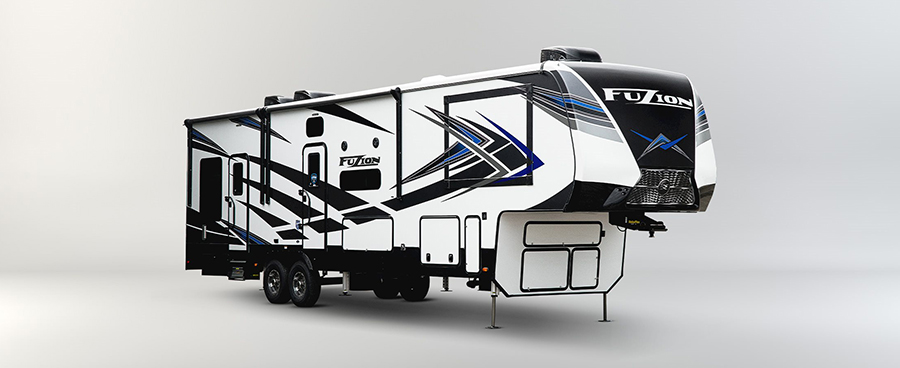 Keystone Fuzion
With the Keystone Fuzion's out-of-the-box thinking, thrill-seekers will enjoy its innovative floorplan which includes frame-welded tie-downs, king-sized Glide-A-Beds™, and Super Storage. Take on your next family adventure in the Keystone Fuzion!
Keystone Fuzion Inventory
Keystone Impact
Impact provides RV enthusiasts with an affordable way to go camping in style! This toy hauler provides all of the features you could ask for, including an oversized shower, a 30 gallon fuel station with a pump to keep your toys running, capacity tie-downs, and more!
Keystone Impact Inventory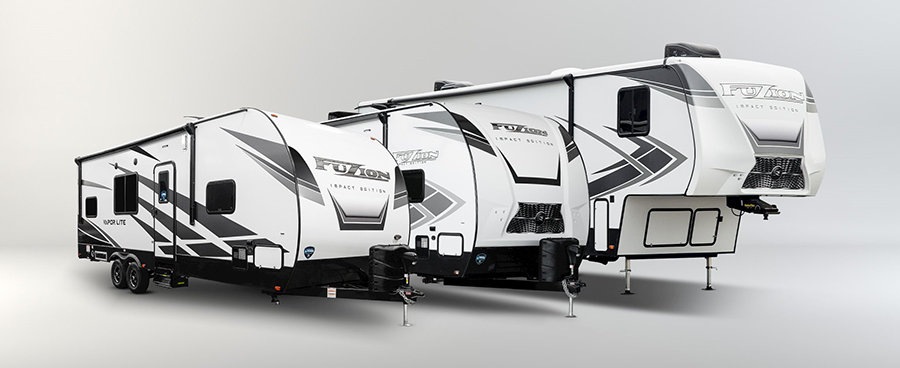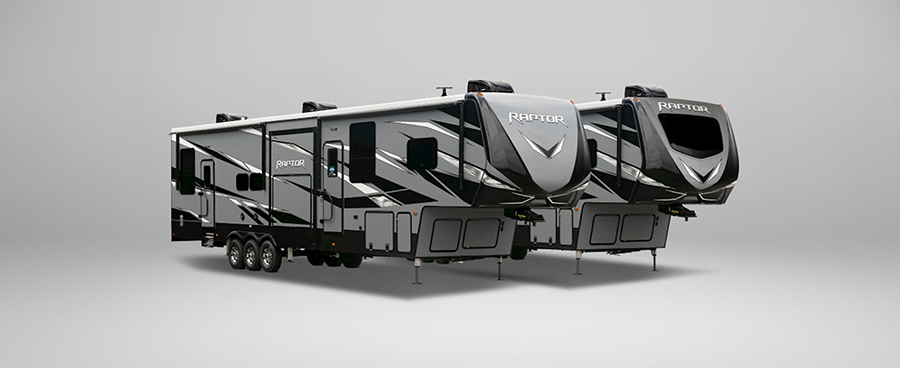 Keystone Raptor
Adventure knows no limit with the Keystone Raptor! The Raptor has been around since 2003 and is still a favorite amongst RV shoppers today due to its durability and innovativeness. Within the Raptor, you'll enjoy flexible floor plans that give the perfect balance of residential comfort and adventure.
Keystone Raptor Inventory
Keystone Toy Hauler FAQs
What is the benefit of purchasing a Keystone Toy Hauler?
If you're looking to purchase an RV that allows you to bring your motorcycle, four-wheeler, or other toys on the road, our Keystone toy haulers are a great choice for you. Our Keystone toy haulers feature a rear garage and ramp opening to help make bringing your toys along for the weekend a breeze!
Which Keystone Travel Trailers are available as Toy Haulers?
Due to the popularity of our toy hauler layout, some of our top Keystone travel trailer brands now offer toy hauler models! Find toy hauler models within the Hideout 25th travel trailer, Springdale 27TH travel trailer, Springdale 32TH travel trailer, and Outback 335CG travel trailer.
Which Keystone Toy Haulers are best for adventures?
Part of Keystone's Key Performance™ lineup, the Raptor and Fuzion models are built for total performance! These models provide innovations such as frame-welded tie-downs and MORRYDE® CRE/3000 suspension to provide the performance you need from your RV.