Keystone Fifth Wheels for Sale at Blue Dog RV
Blue Dog RV is proud to be your Keystone RV Fifth Wheel dealer in Washington, Oregon, Pennsylvania, Montana, Nevada, Idaho, and California! If you are in the market for a camper that provides a stable towing experience, gives you the most space possible, and has only one drive train that needs to be maintained, the Keystone RV Fifth Wheels are the perfect match for you! Come by your local Blue Dog RV location today to experience how the Keystone RV Fifth Wheel lineup gives our customers the most bang for their buck, while providing the ultimate camping experience.
Keystone Montana
The Keystone Montana offers impressive craftsmanship and luxurious amenities that will give you confidence on ever camping adventure. Over 100,000 campers have chosen the Keystone Montana as their camping companion!
Keystone Montana Inventory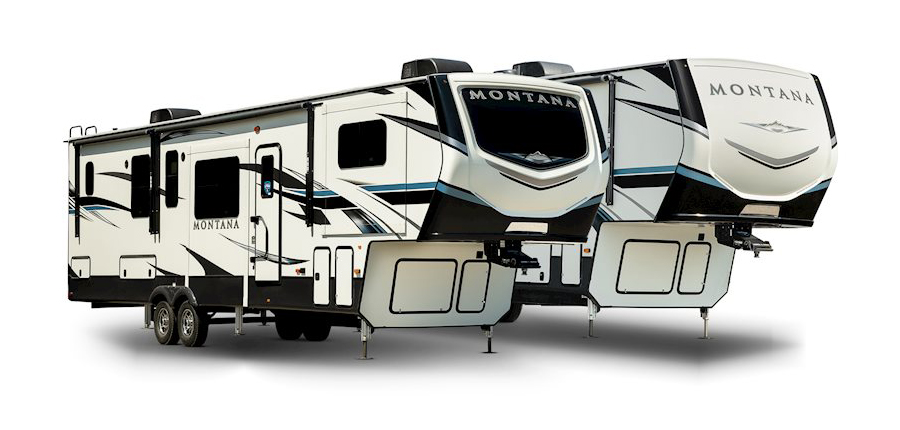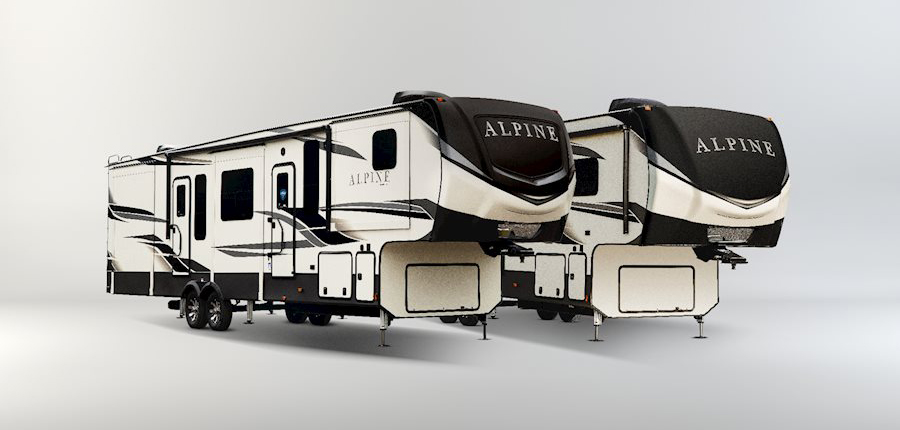 Keystone Alpine
The Keystone Alpine provides campers with a heightened, luxurious experience for every camping adventure ahead. Experience the refined details and at-home vibes that the Keystone Alpine has to offer.
Keystone Alpine Inventory
Keystone Montana High Country
The Keystone Montana High Country is a ¾ ton dream for campers looking to bring the comforts of home with them on every getaway. Enjoy functional floorplans, bunkhouse sleeping accommodations, outdoor kitchen options, and more!
Keystone Montana High Country Inventory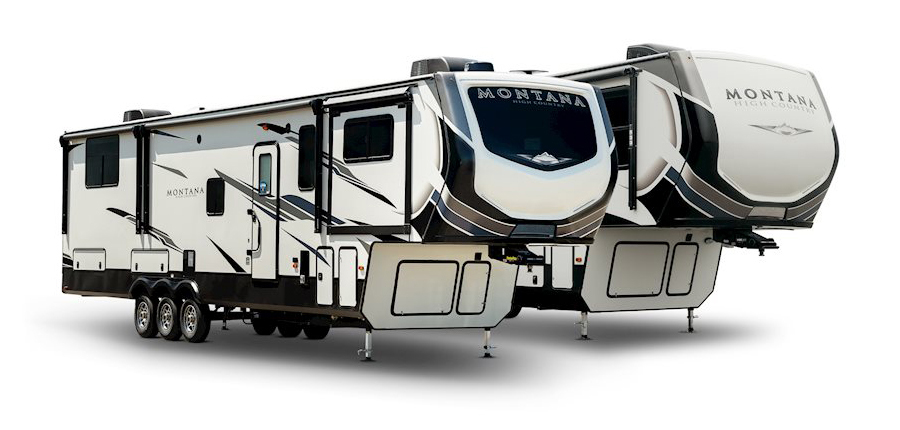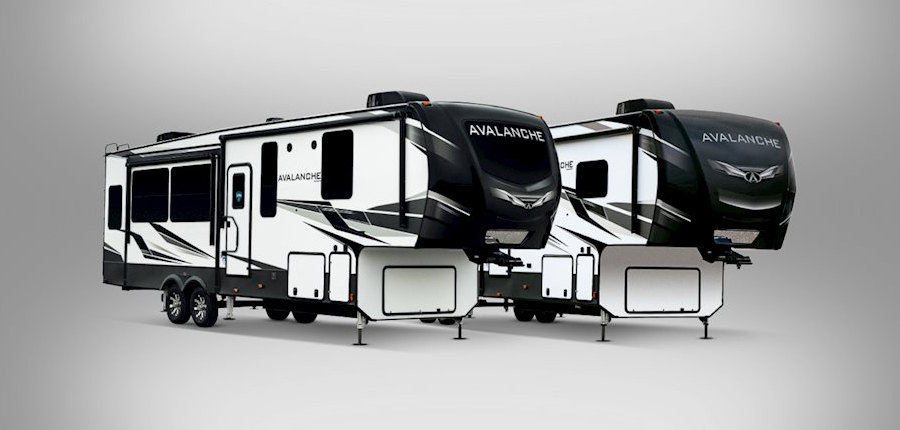 Keystone Avalanche
The Keystone Avalanche is the ideal fifth wheel option for customers looking to invest in a trailer for extended living option! Get the benefits of your home in a spacious, functional layout with the Keystone Avalanche today!
Keystone Avalanche Inventory
Keystone Cougar
The Keystone Cougar gives an affordable, adaptive fifth wheel options to the family looking for a trailer to grow with them through every stage of their lives.Choose this mid-profile fifth wheel today!
Keystone Cougar Inventory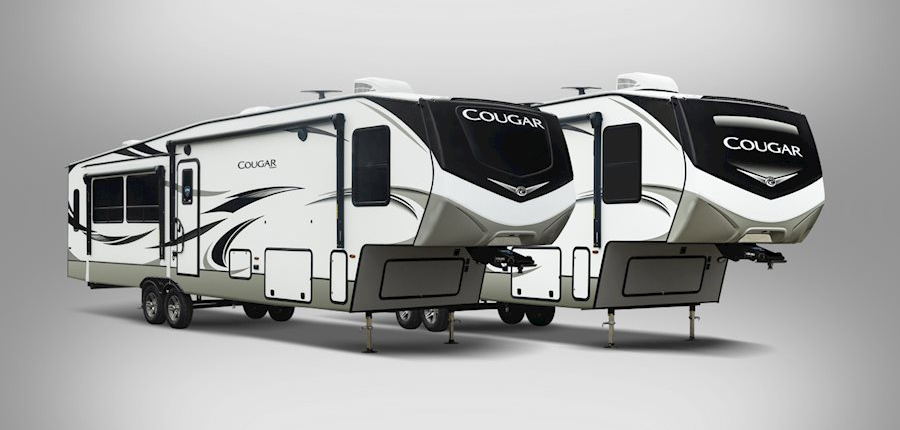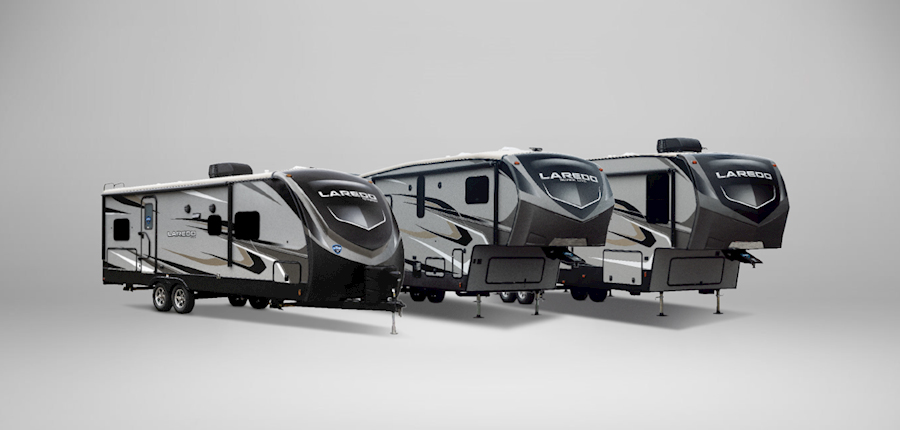 Keystone Laredo
The Keystone Laredo is a practical option for young families, singles, large families and beyond thanks to family-friendly layouts and overall home-away-from-home amenities! Let the Keystone Laredo join your family today!
Keystone Laredo Inventory
Keystone Sprinter Limited
The Keystone Sprinter Limited is among the first of the "camping made easy" options, boasting bold features and design elements that will have camper's never wanting to go home! Take advantage of this fifth wheel that is true to Keystone RV's roots.
Keystone Sprinter Limited Inventory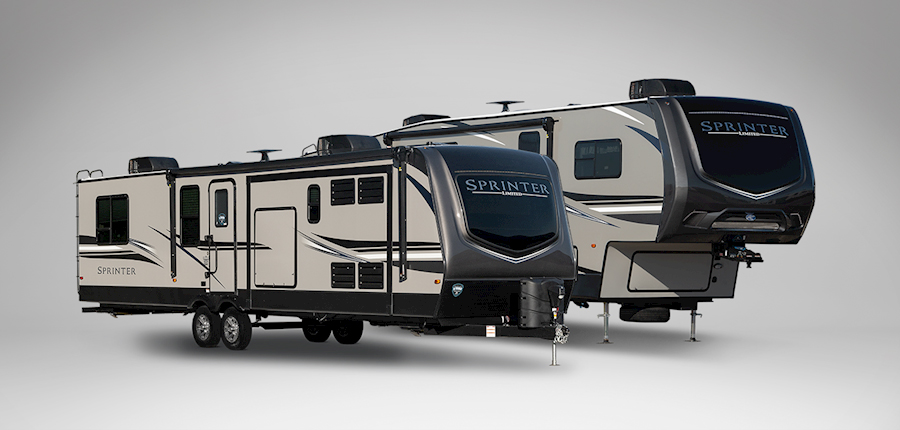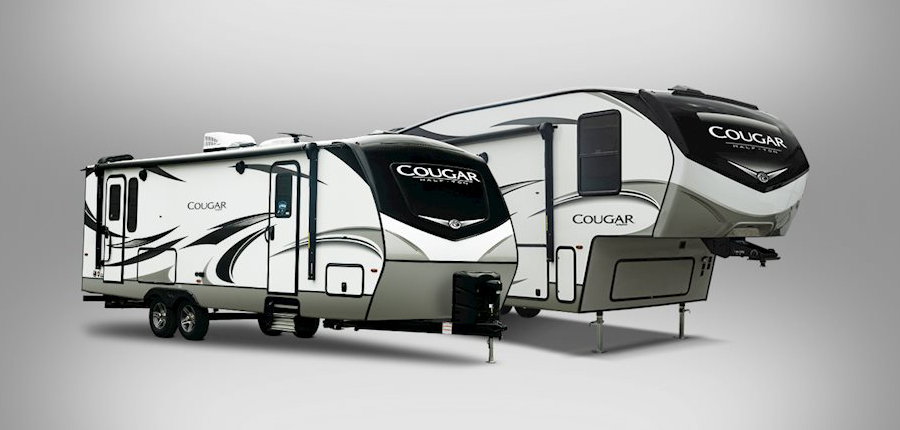 Keystone Cougar Half-Ton
The Keystone Cougar Half-Ton is one of the highest selling mid-profile fifth wheels on the market. See all of the ways the Keystone Cougar Half-Ton is crafted to be the ultimate family fifth wheel design around!
Keystone Cougar Half-Ton Inventory
Keystone Sprinter
The Keystone Sprinter takes the fifth wheel adventure and elevates it to an upscale experience thanks to contemporary design elements that are ideal for the modern family camping experience.
Keystone Sprinter Inventory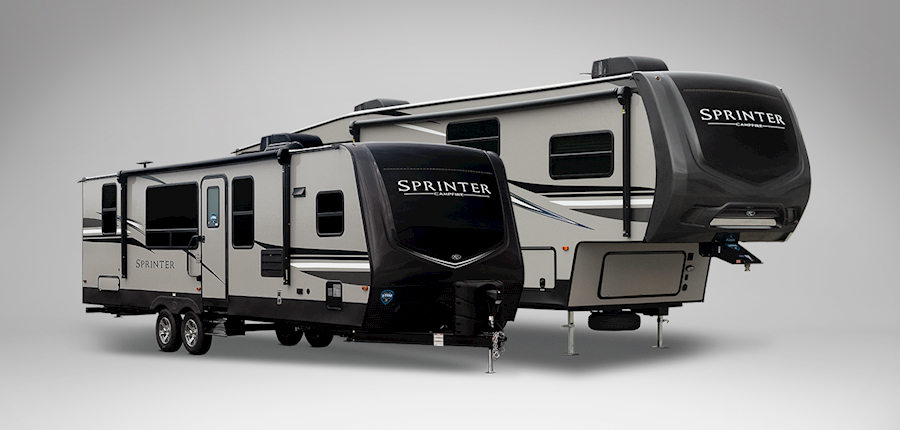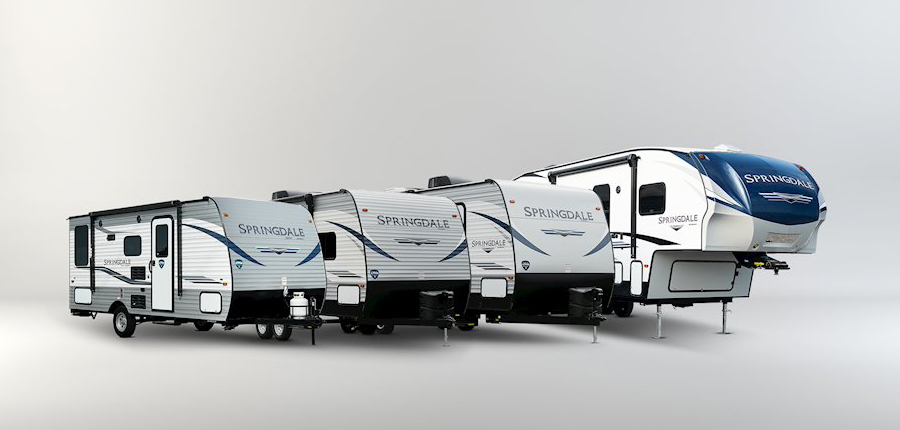 Keystone Springdale
The Keystone Springdale is celebrating 20 years of providing customers with stylish, modern features, functional floorplans, and peak conventiality. Experience the craftsmanship of this timeless fifth wheel today!
Keystone Springdale Inventory
Keystone Hideout
The Keystone Hideout gives you the single-axle vessel that is perfect for getting out and exploring the great beyond with your closest family and friends, while still having the comforts of home readily available!
Keystone Hideout Inventory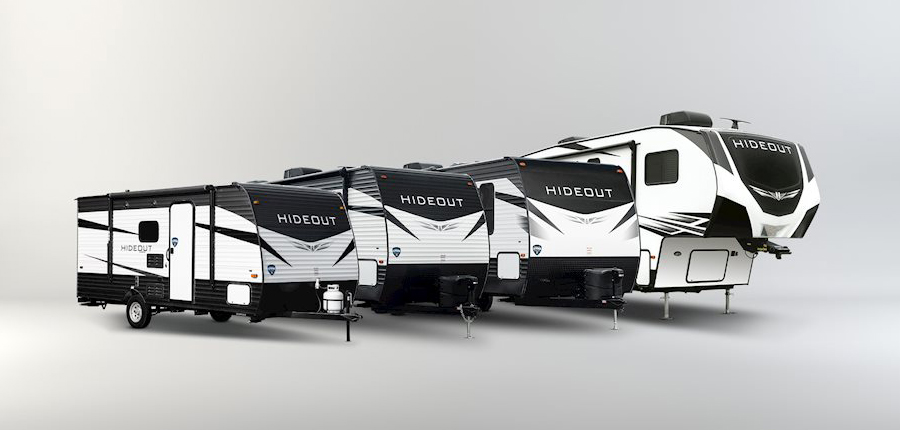 Keystone Fifth Wheel FAQs
What is the benefit of purchasing a Keystone fifth wheel?
Fifth wheels offer an excellent use of space, provide a great value for the money, and are more stable when towing than other trailers. If you're in the market for a new RV, a Keystone fifth wheel could be the right choice for you and your family if you need plenty of room and amenities.
Which Keystone fifth wheel is the most luxurious?
If you're looking for a more glamorous and residential-feeling camping experience, Keystone offers two top-of-the-line fifth wheels with luxury amenities such as larger slide boxes, full-size refrigerators, larger water heaters, premium finishes, and residential mattresses. These are the Keystone Montana fifth wheel and the Keystone Alpine fifth wheel. Check out our inventory or stop by the dealership to see for yourself!
Which Keystone fifth wheel is the lightest?
When choosing a towable RV, one thing to consider is if your vehicle has the towing and payload capacity to handle pulling it. Keystone RV offers lightweight fifth wheels so you don't have to sacrifice weight for impressive amenities. Some of the lightest fifth wheels Keystone has available are the Cougar Half-Ton, Laredo, and Sprinter.