Keystone Travel Trailers for Sale at Blue Dog RV
Blue Dog RV proudly serves as your Keystone RV Travel Trailer dealer in Washington, Oregon, Pennsylvania, Montana, Nevada, Idaho, and California! When you're looking for an easy-to-tow, lighter, and more customizable camping option, Keystone RV Travel Trailers are an ideal match for you! Keystone RV Travel Trailers give you the most bang for your buck, with each travel trailer being packed with practical, innovative features, as well as plenty of floorplans and design options for you to choose from. Shop the Keystone RV Travel Trailer inventory at Blue Dog RV to find the best value around!
Keystone Hideout
The Keystone Hideout is the perfect travel trailer option for the shopper who is looking to dive into camping for the first time. The Keystone Hideout has a sleek exterior design that you can be proud of and a single-axle making this trailer easy to tow for beginners!
Keystone Hideout Inventory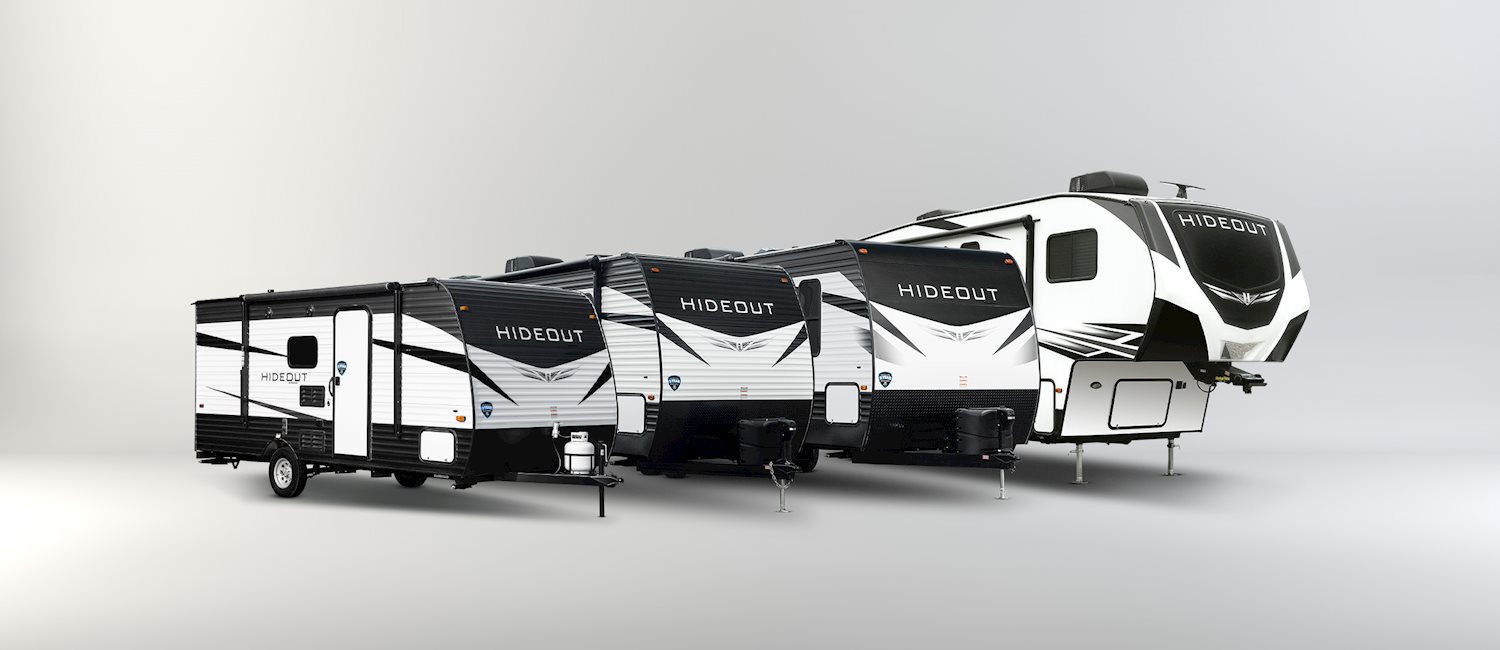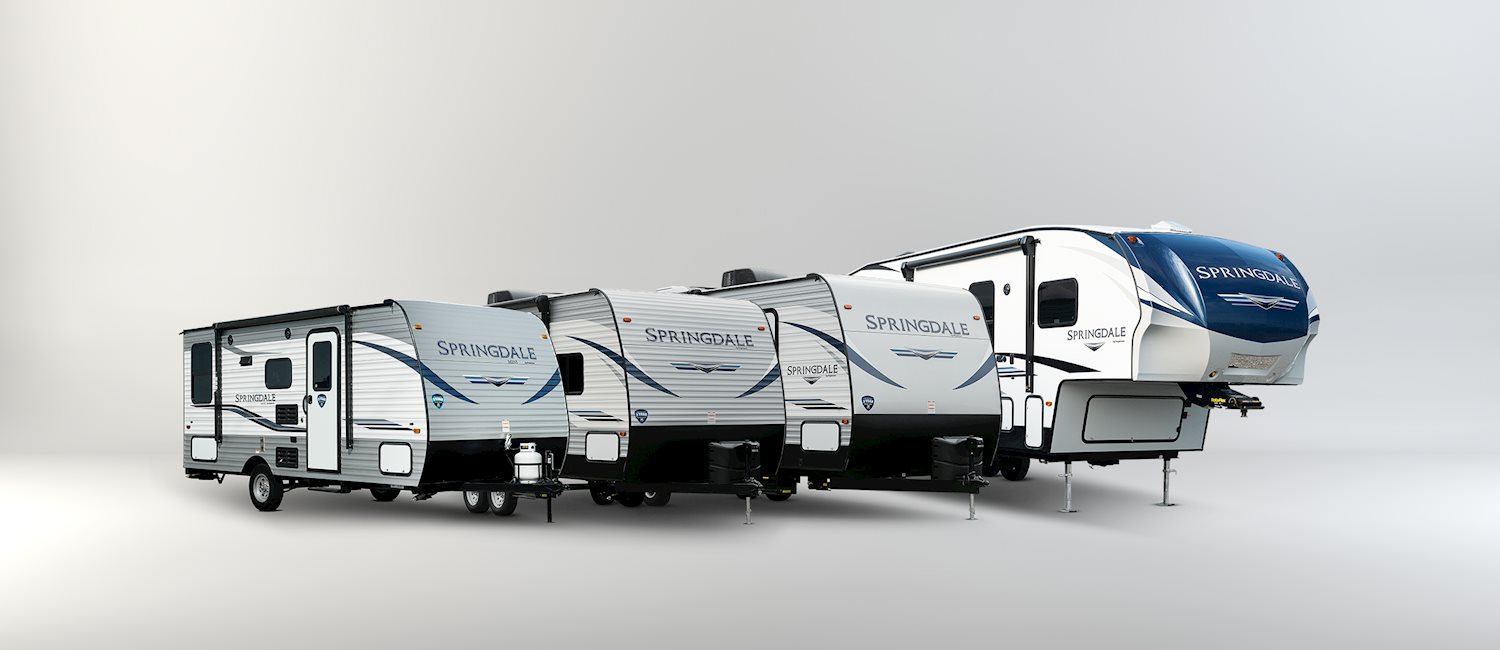 Keystone Springdale
The Springdale is the perfect Keystone Travel Trailer option for your family to dip your toes into camping for the first time. See how your Springdale can be your home away from home thanks to impressive amenities & functional floorplans!
Keystone Springdale Inventory
Keystone Bullet
The Keystone Bullet gives our campers the ability to have luxury amenities and impressive towing capability all while having access to practical design features that just make sense for your family. The Keystone Bullet makes you and your family feel right at home!
Keystone Bullet Inventory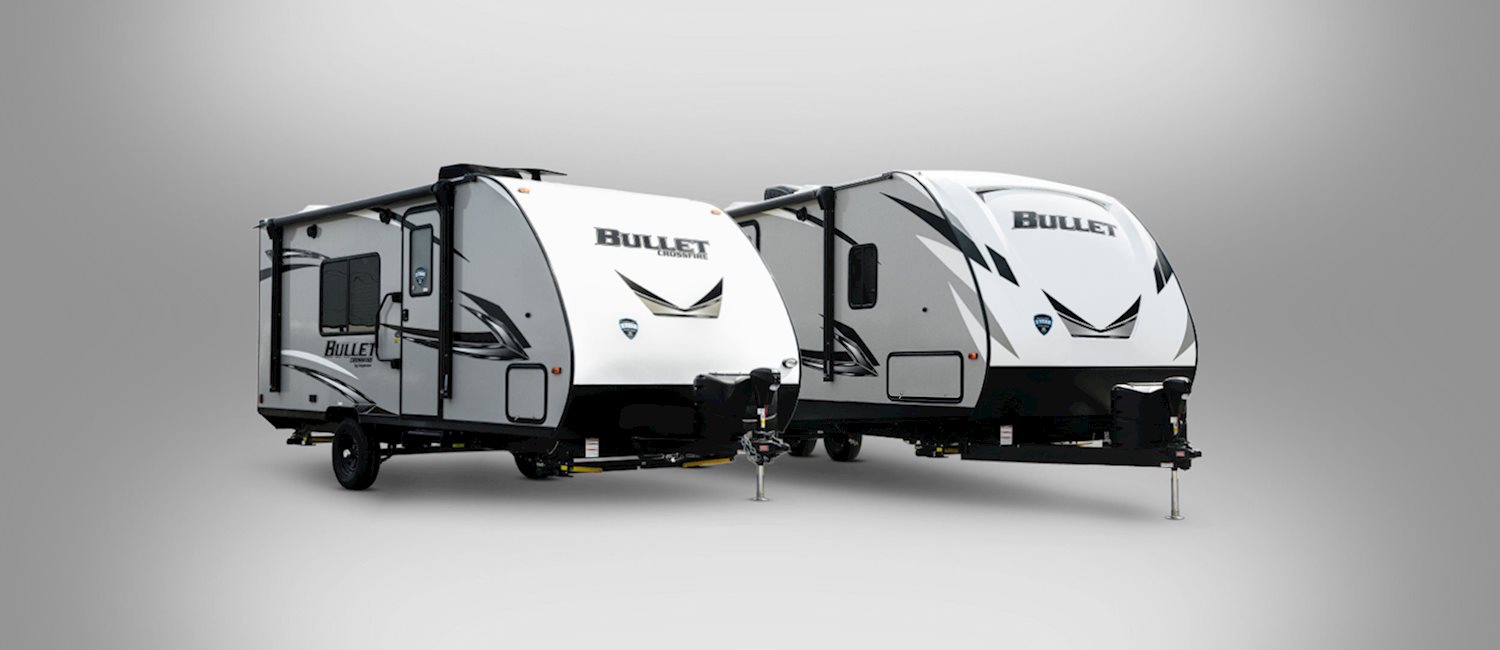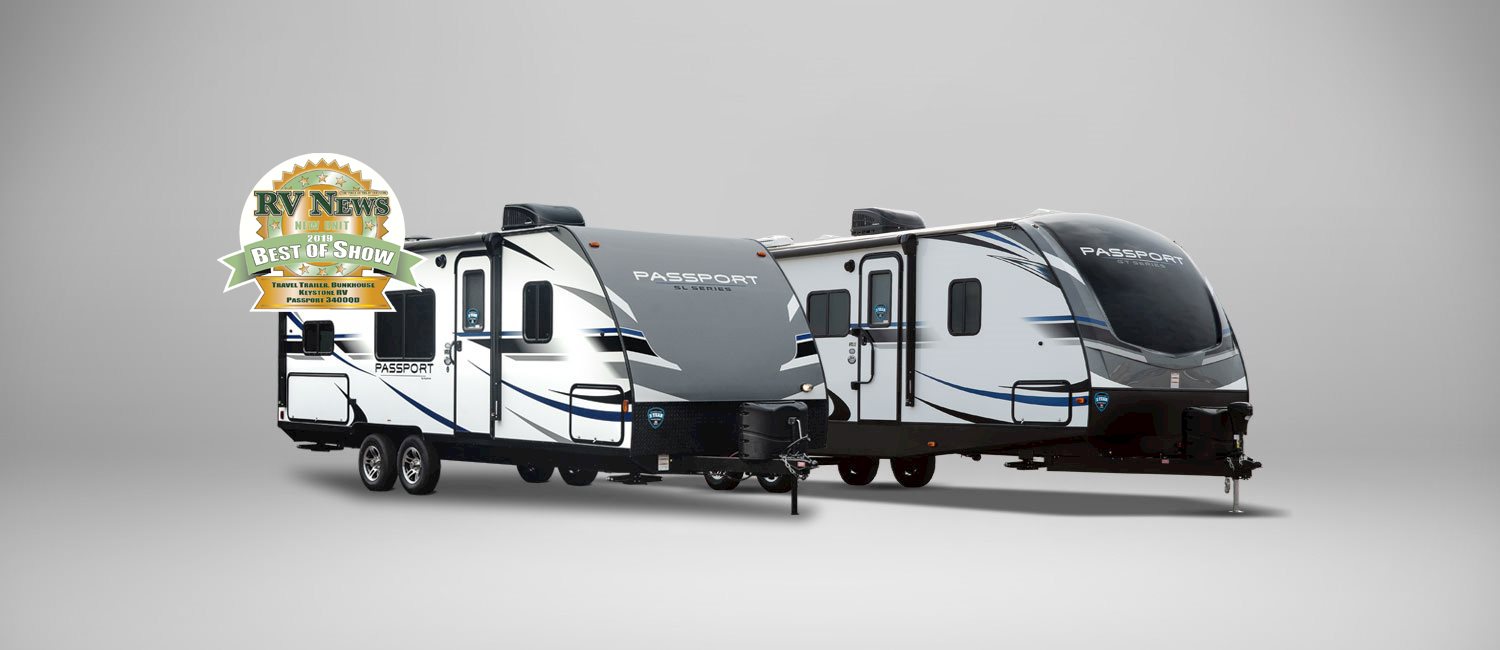 Keystone Passport
The Keystone Avalanche is the ideal fifth wheel option for customers looking to invest in a trailer for extended living option! Get the benefits of your home in a spacious, functional layout with the Keystone Avalanche today!
Keystone Passport Inventory
Keystone Cougar
The Keystone Cougar Half-Ton gives innovation and luxury to our customers at an affordable price point. Get the best camping experience possible when you choose this Keystone Travel Trailer crafted with you mind!
Keystone Cougar Inventory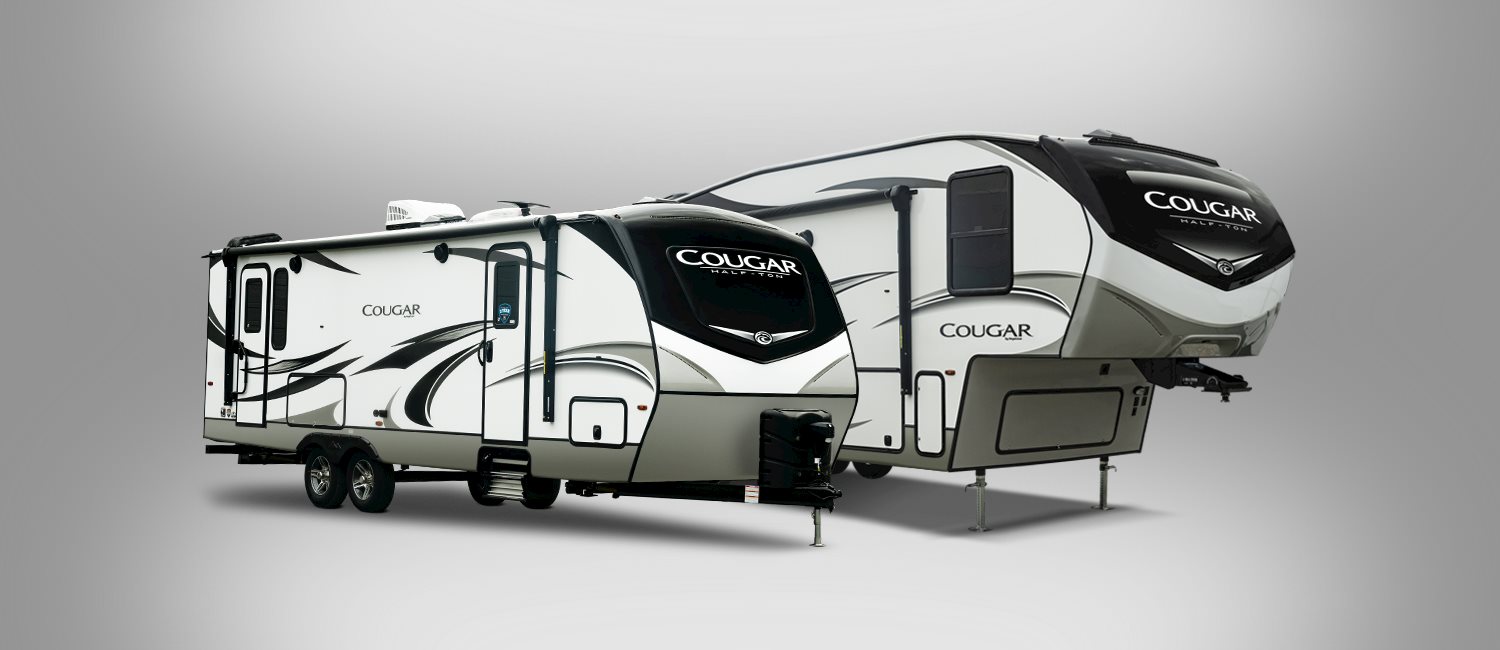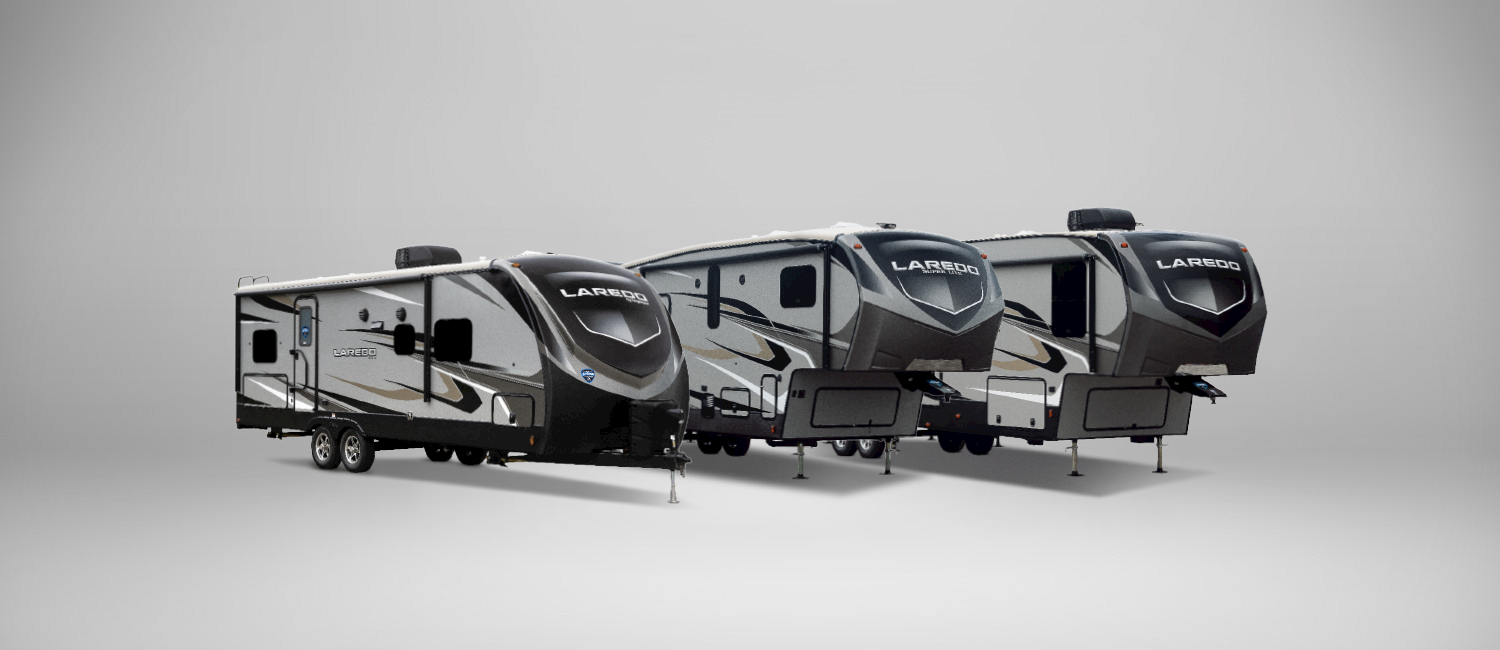 Keystone Laredo
The Keystone Laredo is the perfect match for the family who prioritizes style in a travel trailer. With contemporary features and designs throughout, the Keystone Laredo will be the upscale option you've been dreaming of!
Keystone Laredo Inventory
Keystone Outback Ultra-Lite
The Keystone Outback Ultra-Lite gives you the comfort and innovation needed to get the most out of your weekend adventures. Enjoy the practical features, such as built in pet kennels, that just make sense for your adventures ahead.
Keystone Outback Ultra-Lite Inventory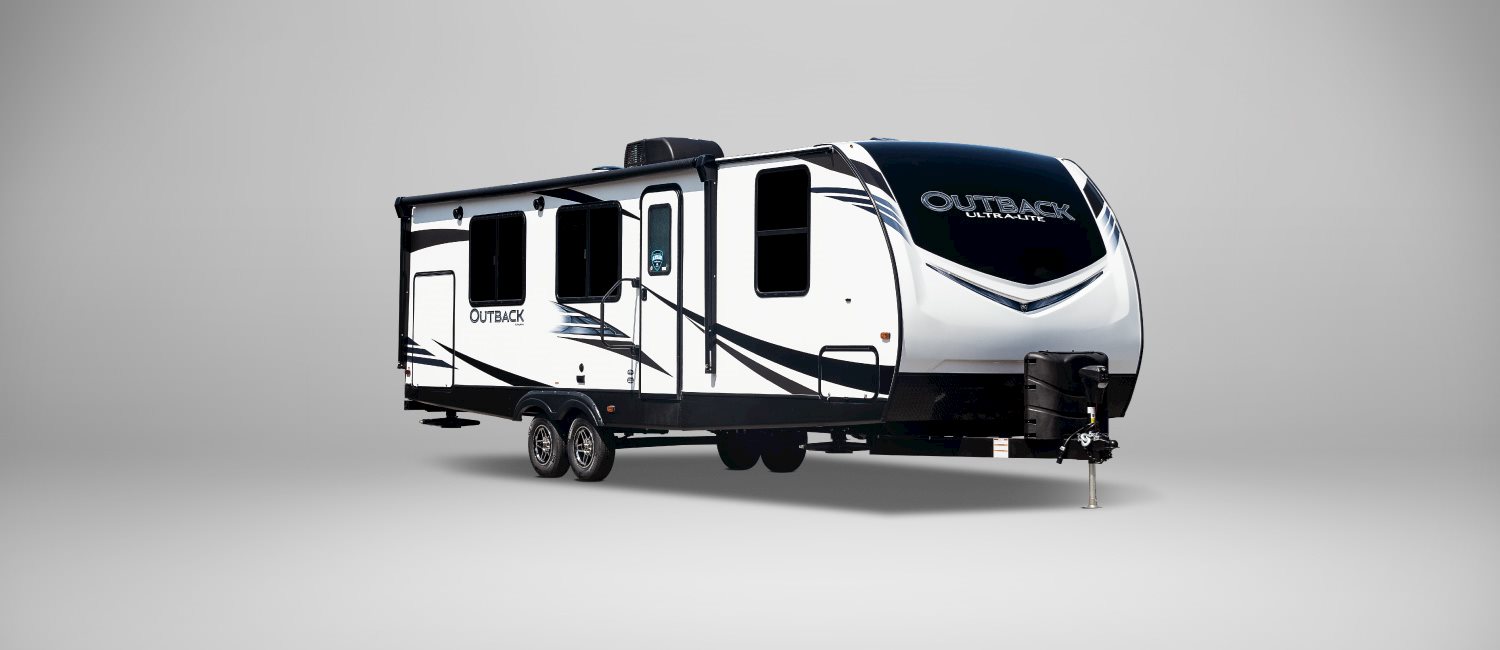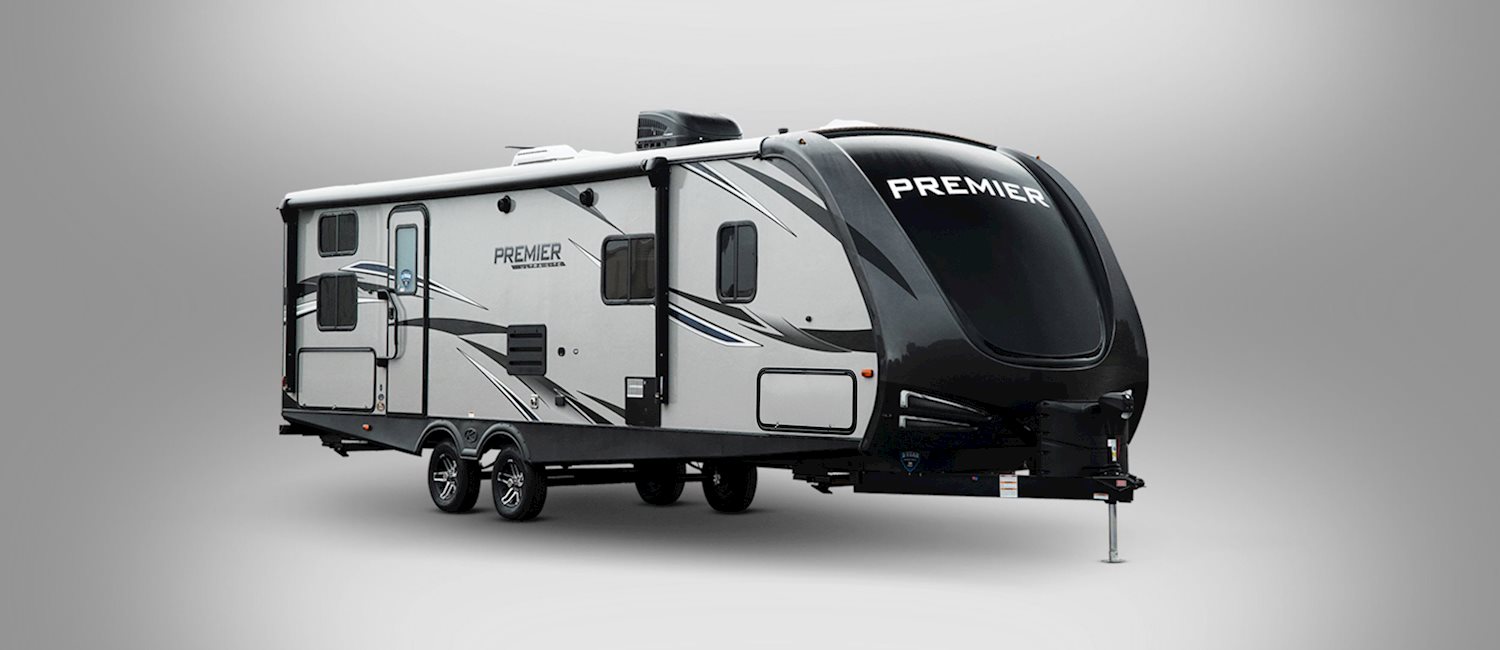 Keystone Premier
The Keystone Premier offers a more progressive design than its competition on the market, with superior styling features that will make each getaway harder and harder to leave. Enjoy these intricate designs today!
Keystone Premier Inventory
Keystone Sprinter CF
The Keystone Sprinter Campfire Edition is perfect for the modern camper that wants to indulge in the timeless camping traditions. Get ready to have your adventures redefined with this Keystone Travel Trailer!
Keystone Sprinter CF Inventory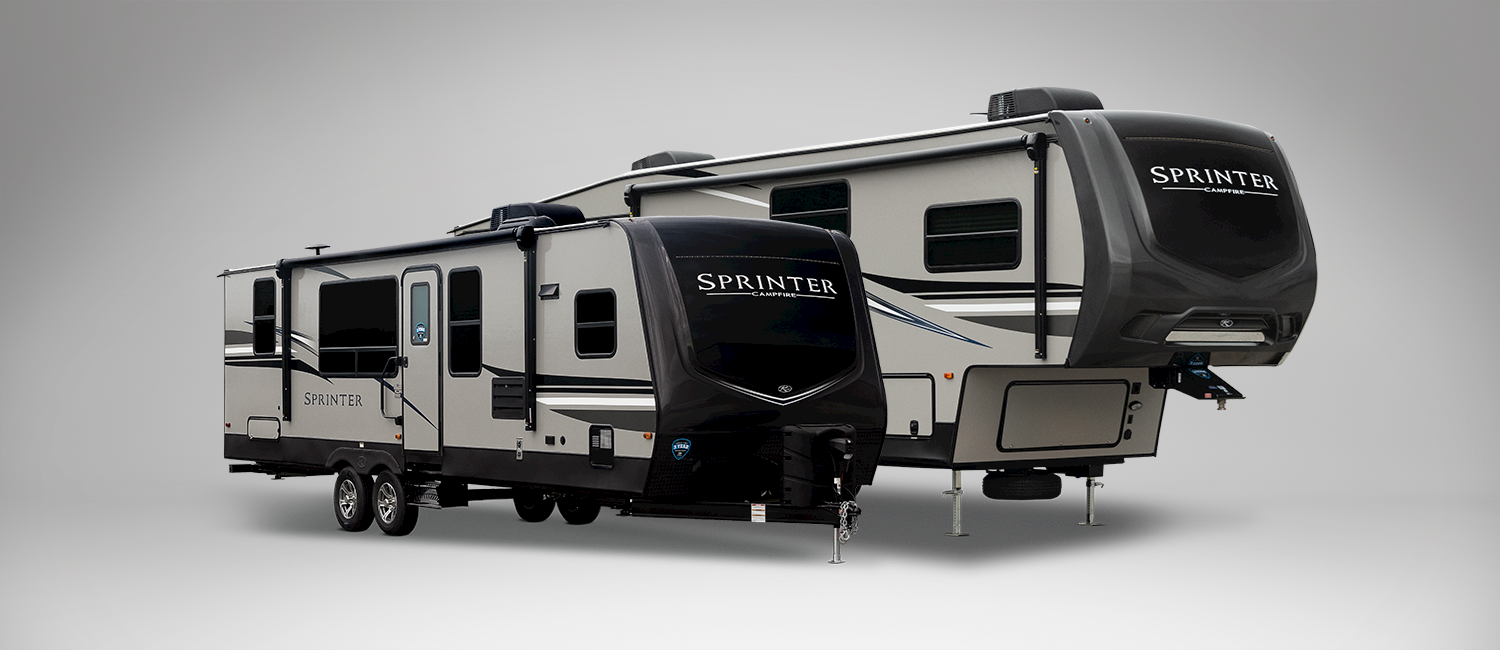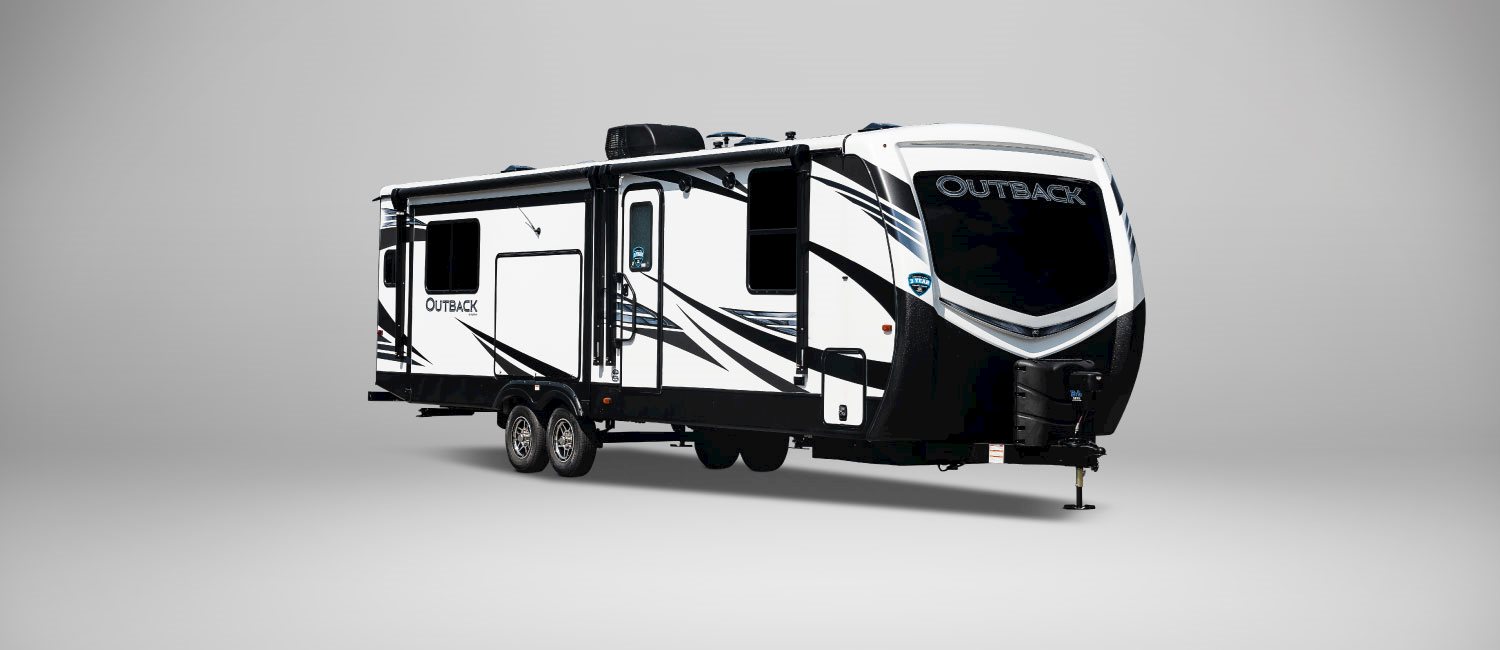 Keystone Outback
The Keystone Outback provides countless advantages against the competition that helps to elevate your weekend getaways, such as larger windows to soak up nature's beauty! Let the Keystone Outback improve your next camping experience.
Keystone Outback Inventory
Keystone Sprinter Limited
The Keystone Sprinter provides maximum convenience features to ensure the ease and enjoyment throughout all of your camping experiences. This was the first "camping made easy" brand by Keystone RV!
Keystone Sprinter Limited Inventory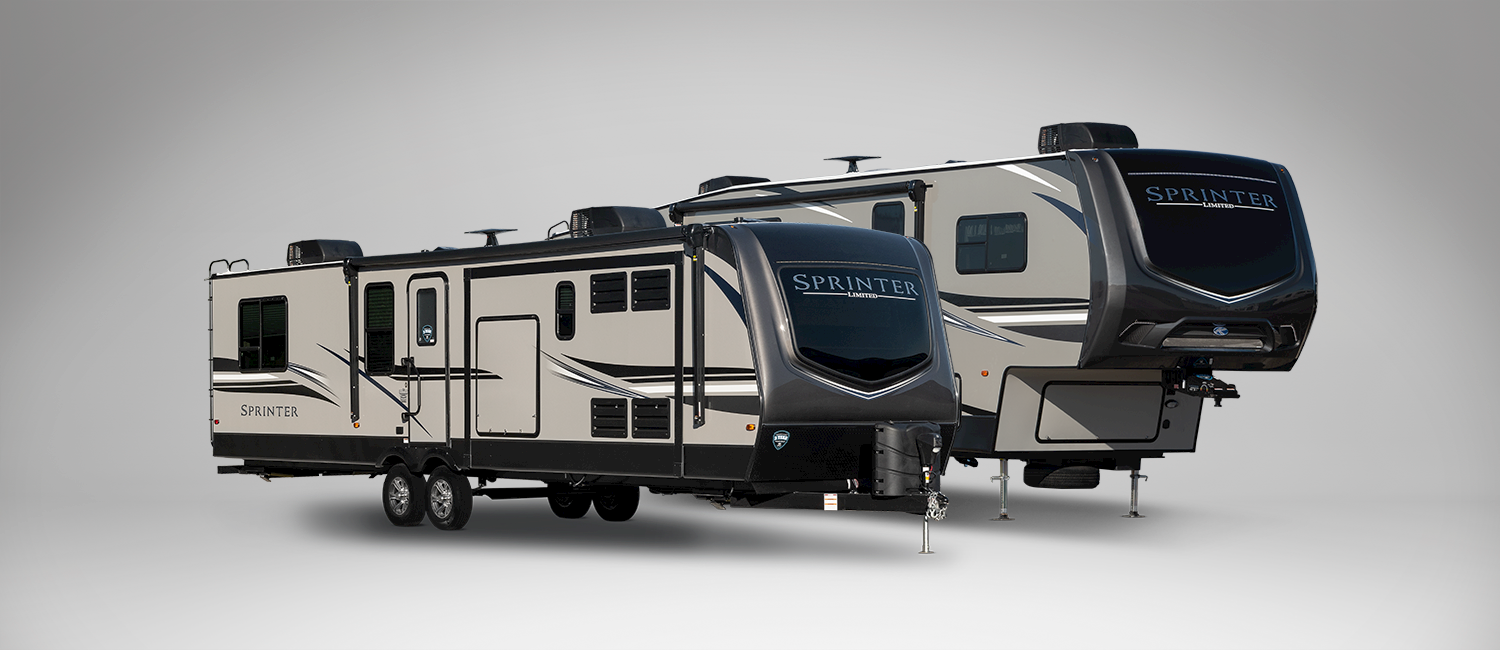 Keystone Travel Trailer FAQs
What are the Keystone RV Travel Trailers?
Keystone RV has a great selection of travel trailers for you to choose from! From out affordable Hideout, Springdale, Bullet, and Passport models to our larger and amenity-filled Outback, Sprinter, Cougar Half-Ton, Laredo, Outback Ultra-Lite, Premier, and Sprinter Campfire models, there is something in our travel trailer lineup for everyone!
What is the best Keystone Travel Trailer for first-time RV owners?
While all of our Keystone travel trailers are great options, the Hideout, Springdale, Bullet, and Passport are the best options for those who are new to RV camping. With the Hideout and Springdale, you will find affordability and convenience at a starting price in the $16,000s. You'll find that the Bullet and Passport are lighter weight than conventionally built RVs making them easy to tow!
What are the most luxurious Keystone Travel Trailers?
If you're looking to travel in luxury and style, our Outback and Sprinter limited travel trailers are great options for you! Both of these travel trailers offer plenty of amenities to keep you comfortable and entertained while on the road. In the Outback, you'll find amenities such as built-in pet kennels, a 48" fireplace place, and a modern farmhouse interior design. The Sprinter provides a body that is 4' wider than modest travel trailers along with features such as in-floor heating ducts, an outdoor kitchen, and 4G LTE and Wi-Fi prep.