Hymer Aktiv Motorhomes for Sale in Idaho, Washington, Oregon, and Nevada

More ergonomic features and functionality than you've ever experienced in a recreational van, combined with a premium design and feel, the Aktiv by HYMER is everything you never thought possible.
German design engineers gave the Aktiv its unrivaled space layout to make your trip easier and more enjoyable to get away. When you experience the extra touches like premium materials, unequaled fit and finish, and the highest quality componentry – like soft-close drawers – you'll discover just how extraordinary the Aktiv really is.
Hymer has revolutionized the boondocking experience with the introduction of EcoTrek, a lithium power module that takes the worry out of battery management and lets you enjoy the RVing lifestyle to the fullest. The EcoTrek system can be used in harsh weather conditions because the proprietary climate system ensures your module will charge and discharge in any weather conditions, from the hot summer sun to the cold winter nights. Available in a 400 module, the EcoTrek system can take you completely off the grid for the freedom to go anywhere.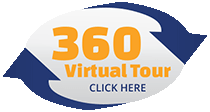 Erwin Hymer Group North America's proprietary auto start charging management system is a combination remote and auto starter for your Hymer. The VoltStart system will automatically start your engine to recharge your batteries when they get down to a certain threshold; making the VoltStart system is a safe, keyless operation, giving you the freedom to leave your coach, without having to leave the key in the ignition. A remote FOB carried with you can remote start the unit for pre-cooling or pre-heating your coach.
If you are interested in learning more about the Hymer Aktiv, contact ustoday for all of the details. Or, you can come to our dealership to get more information in person. We can't wait to help you into the RV of your dreams. Use our RV Finder to locate the ideal fifth wheel, travel trailer, toy hauler, motorhome, and more.
We're sorry. We were unable to find any results for this page. Please give us a call for an up to date product list or try our Search and expand your criteria.