Community - Giving Back
Blue Dog RV is actively involved in giving back to our local community. We encourage you to do the same.
Interested in Getting Involved?
---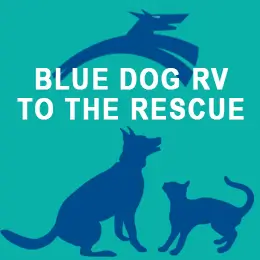 Blue Dog to the Rescue
This March and April, we are focusing on no animal left behind! Our March and April Jeans for Good dollars will help support and care for pets at local animal shelters. By donating $2, $5, or $10 to the Jeans for Good program, employees are allowed to wear jeans and show that every animal is worth saving.
We will be donating to the Animal Charities below:
CdA/Post Falls, ID - Kootenai Humane Society
Spokane Valley - Spokane Humane Society
Gresham, OR - Oregon Humane Society
Medford, OR - Happy Trails Rescue and Rehab
Pasco/Kennewick, WA - Benton Franklin Humane Society
Redmond, OR Bright Side Animal Center
Las Vegas, NV - Hearts Alive Village
Fife, WA - Tacoma/Pierce County Humane Society
You can drop your donations off at any Blue Dog RV location. To see a complete wish list or donate directly to an Animal Shelter near you please view the hyperlink below.
Click this link for more Information and Donations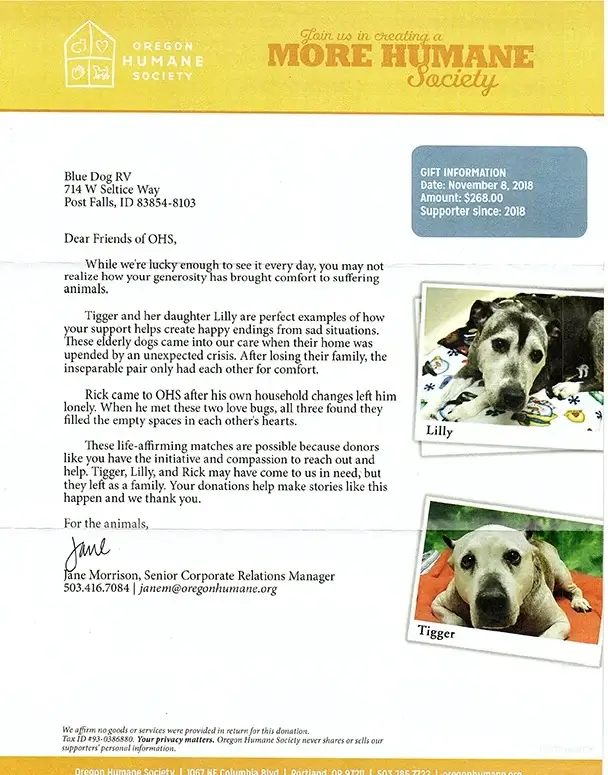 ---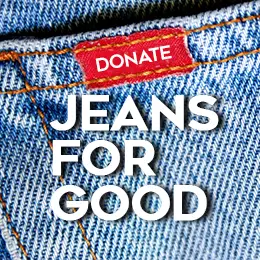 Jeans for Good
Giving Back to Our Communities
SINCE DECEMBER 2017 Blue Dog employees have been giving back to our community.
By donating $2.00, $5.00, $ or $10.00 to Jeans for Good each week our employees are allowed to wear jeans on Friday, and at the same time help charities in our community. Blue Dog RV employees are making a difference. Since then we have donated $4,007.50
---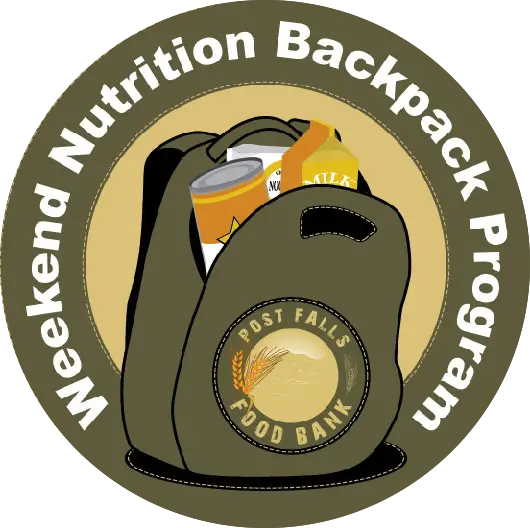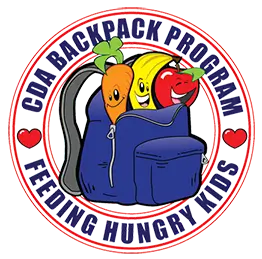 Coeur D'alene, Hayden, Pathdrum & Post Falls Backpack Program
The Backpack Programs benefit school age children whose families may be experiencing financial hardship and do not have a dependable food source during holiday vacations.
In 2020, Blue Dog RV helped feed over 685 children. 100 children in Post Falls, 135 children in Rathdrum, and 450 children in Coeur d'Alene Idaho!
---
Blue Dog RV and the Food Bank work closely with the Post Falls School District to provide over 700 back packs of food to school children who are at risk of not eating over the two week period of Christmas vacation. Blue Dog RV realized that while weekend packs helped significantly there was a larger need to help feed those children who were on Christmas holiday for two weeks and had little or no food. Blue Dog RV strives every year to help put food on the table for those children in need over Christmas break.
Nutritionally balanced food is identified specifically for this program. The food packs are purchased by the Food Bank from 2nd Harvest in Spokane, processed and distributed to local schools.
Blue Dog RV then coordinates with the Post Falls Food Bank to have their truck and driver pick up the food and deliver it to the CDA, Hayden, Rathdrum and Post Falls backpack coordinator's warehouse. This is where volunteers meet to pack the bags. The coordinators ensure each school district (CDA, Hayden, Post Falls and Rathdrum) gets their packs to deliver to their children days before the two week Christmas break begins.
---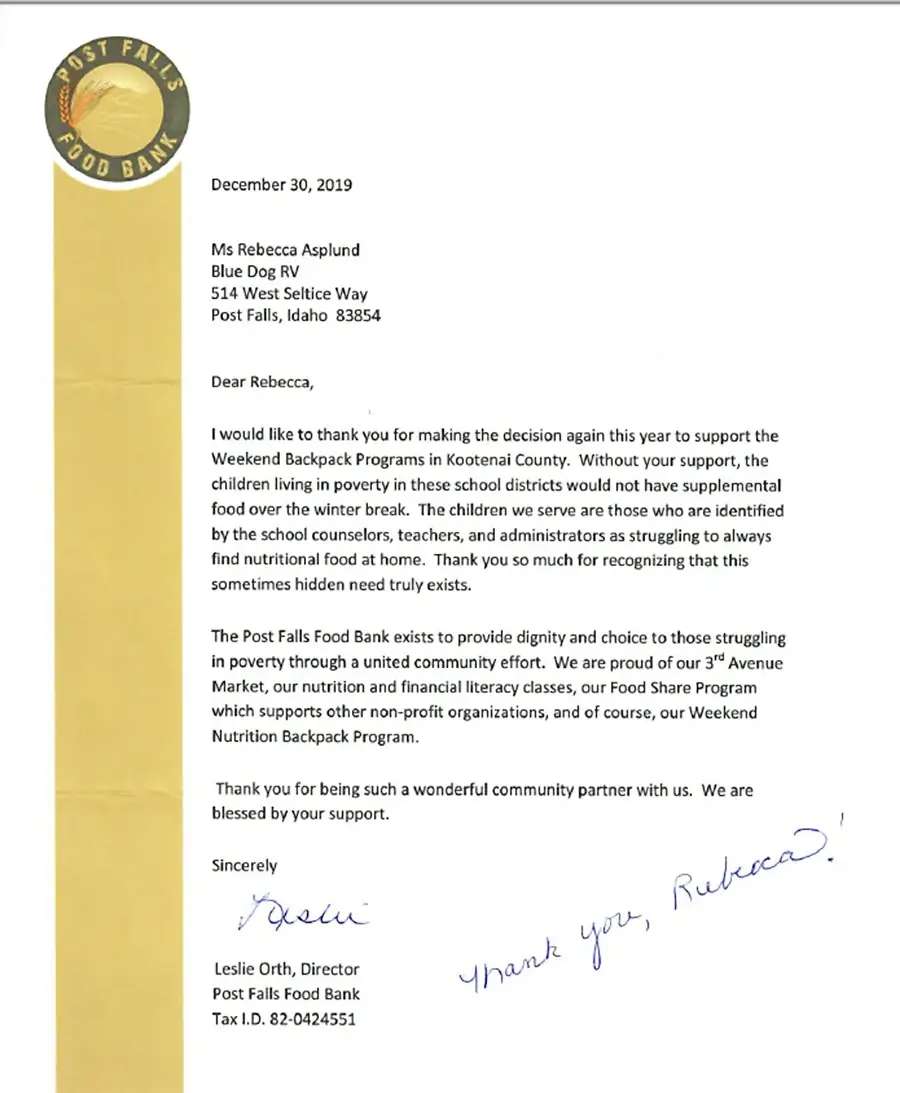 Watch the video below to learn more.
For more information:
Leslie Orth – Post Falls - Executive Director for the Food Bank - Leslie is one of many Backpack Coordinators for Post Falls and would be the best person to answer any questions. 208-773-0139
Sheri Bullock – Coeur d' Alene - Backpack Coordinator - 208-659-6574
Becky Randles - Rathdrum, Hauser, Athol & Spirit Lake Backpack Coordinator - 208-755-3275
---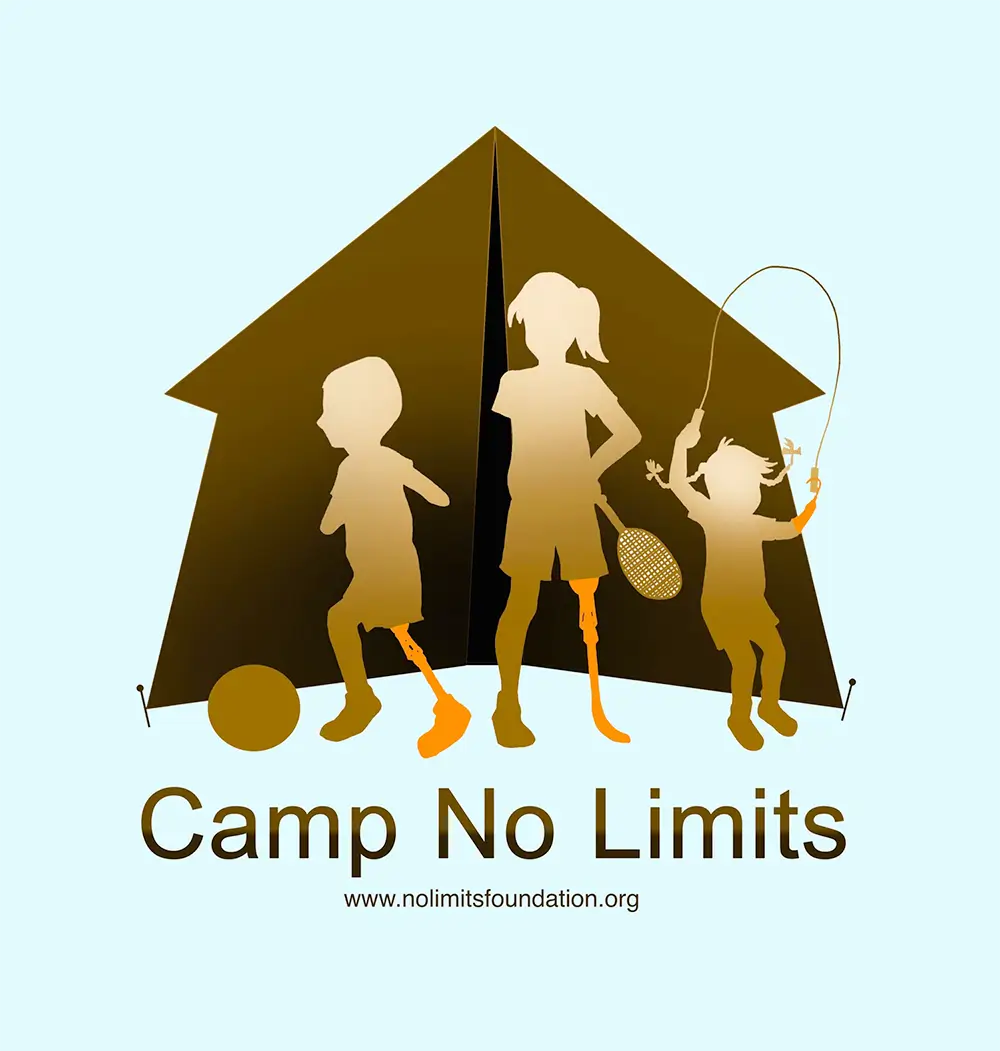 Camp No Limits
No Limits Foundation is a non-profit organization 501 (c)(3) providing camps for children with limb loss, and education, mentorship, and support to these children and their families.
The Camp No Limits dream all started with a little 2 1/2 year old boy named Nicholas who had a big smile, a spark in his eye, and who was missing three limbs. Throughout his therapy he constantly amazed us with his determination and his willingness to try anything that was asked of him.
Hanger Prosthetics and Orthotics constructed Nicholas' first prosthetics and together with his prosthetist he began using his prosthetics to his full potential and took his first steps at age 3. Nicholas was more than thrilled when he was able to feed himself with a spoon and wash his face with his body powered prosthesis.
Camp No Limits provides a unique family camping experience that offers parent and child peer support, adapted recreational activities and state of the art prosthetic education.
Unlike any other camp, Camp No Limits offers programs designed by specialized occupational and physical therapists, prosthetists, and adult amputees.
Camp No Limits aims to optimize the functional independence of children living with limb loss, and provides support for the children, parents, siblings and other family members.
---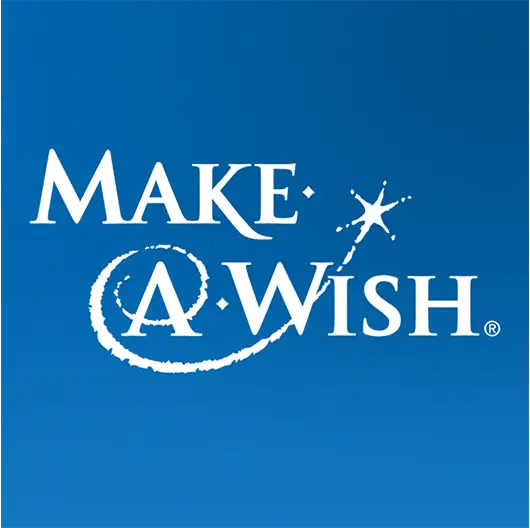 Make A Wish Foundation
At two years old Vidalia was diagnosed with an immune deficiency disorder. She was forced to miss Christmas parties with her friends since she had to travel to Las Vegas to receive infusions and visit her doctors.
Vidalia loves to go camping and loves spending time in her cousin's camper/trailer. She thought that her biggest wish would to have her own camper/trailer to play in. On her property she already had the RV hookups so playing in the trailer would be a grand new home. She envisioned all of her family and friends sleeping over with her toys.
On August 18, 2017, Vidalia was surprised to see a trailer and signs just for her. Greeted with cheers by the staff at Blue Dog RV and Make-A-Wish volunteers, Vidalia's wish was finally granted! Her family spent their first weekend in her brand new camper/trailer, camping at Lake Mead.
Vidalia's mom said "Thank you for making our daughters wish come true! All of the details and special things you all put into the trailer is incredible! We can't thank you enough for the beautiful smile on our daughters face."
See the blog Written by Katie Frey
---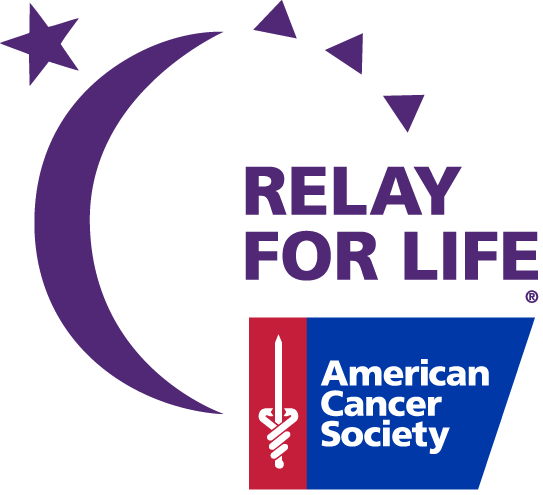 American Cancer Society Relay for Life
The American Cancer Society Relay For Life event is a life-changing experience that gives everyone in communities across the globe a chance to celebrate the lives of people who have battled cancer, remember loved ones lost, and fight back against the disease.
Relay For Life is the signature fundraiser for the American Cancer Society. Relay is staffed and coordinated by volunteers in more than 5,200 communities and 27 countries. Volunteers give of their time and effort because they believe it's time to take action against cancer.
Blue Dog RV assists The Relay for Life at their annual events. Blue Dog RV has loaned them the use of a trailer to bring and secure cash funds recieved for the Relay For Life.
Join us at these events to bring communities together to remember loved ones lost, honor survivors of all cancers, and raise money to help the American Cancer Society make a global impact on cancer.
The Relay has been able to help thousands of people across the globe with life-saving cancer research studies, crucial patient care programs, and education and prevention initiatives. That's why it's so important for Blue Dog RV to get involved in Relay For Life and fundraise - because when you do, you help save lives.
---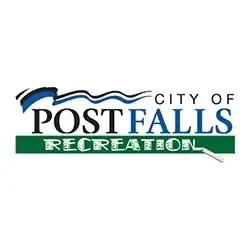 Post Falls Recreation Sports Programs
The Post Falls Parks & Recreation Department provides exceptional parks, services, facilities, and recreational opportunities to citizens of Post Falls.
Blue Dog RV has been a constant supporter of the Post Falls Recreation Sports Programs. We have been sponsors of Vollyball and Basketball teams year after year.
Some of the happy teams can be seen in the photos below.
---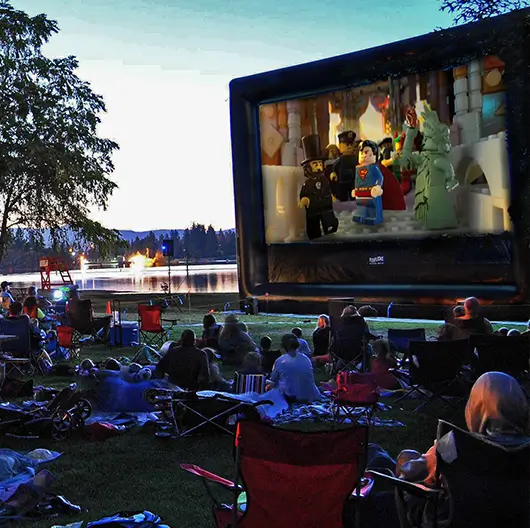 Blue Dog RV Movie Night in the Park
With the Post Falls Parks & Recreation
After kicking off the program in 2014, we have had successful showings for three years. Last year an estimated 350 people flocked to Q'emiln Riverside Park During the annual Post Falls Festival to participate in the largest Post Falls slumber party.
This program is designed to provide Post Falls residents with a fun and inexpensive event to attend during Friday evening of the Post Falls Festival. Blue Dog RV will help sponser a huge 40 foot inflatable movie screen at Q'emiln Riverside Park for a family friendly movie with free concessions.
This is free to the public and is part of the biggest community festival in Post Falls.
---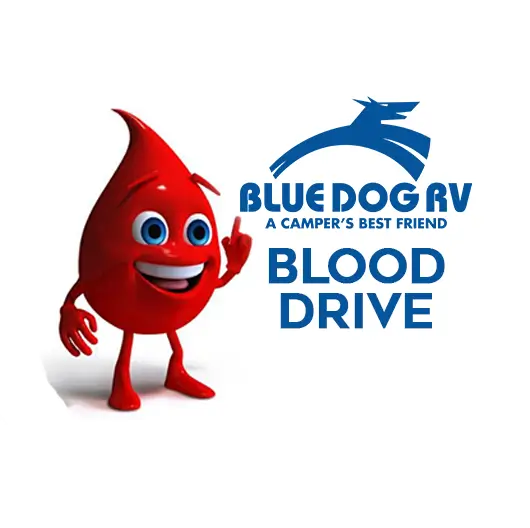 INBC Blood Drive @ Blue Dog RV
On 12/6/17 the Inland Northwest Blood Center came out to the Blue Dog RV Post Falls location. For our maiden voyage we had 100% success. We had over 12 donors who gave whole blood and double red. (You give two units of red cells instead of a single unit of whole blood.)
Blue Dog RV is getting other locations on board and setting up blood drives with each location that feels comfortable with it. Blue Dog RV is reaching out for a larger drive to get up to 20-30 employees.
---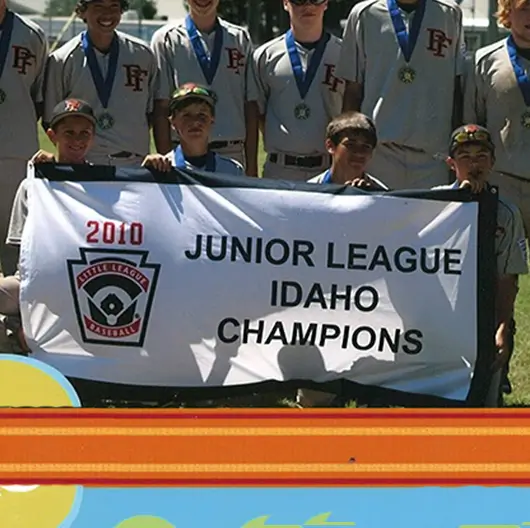 Post Falls All Stars Junior League
The Post Falls All Stars Junior League has been supported by Blue Dog RV for many years.
Our donations enable players to travel to the Northwest Regionals to play agains some of best in their field. Blue Dog RV is excited to help all the teams of the All Star Junior League.
Some of the happy teams of football, softball and baseball can be seen in the photos below.
---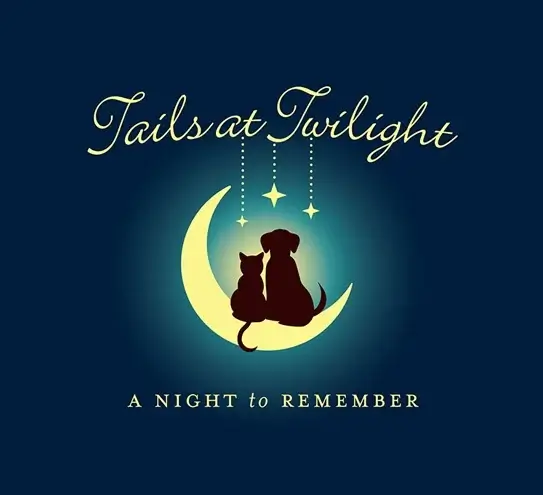 Kootenai Humane Society
Tails at Twilight Event
For the past 12 years the Kootenai Humane Society has hosted our annual signature event, Tails at Twilight at different venues throughout the area. The biggest and most important fundraiser of the year. Tails at Twilight is called upon to support 10% of the shelters annual income.
Hundreds of animal lovers come together to celebrate, dine, and bid on hundreds of unique auction items in support for the Kootenai Humane Society.
Blue Dog RV purchased 4 tables that allowed 32 employees to go and bid at the event.